CAO LAU - THE BEST STREET FOOD IN HOI AN
10:24, 03 28 2023

"Ai qua phố cổ Hội An
Ghé thăm Phúc Kiến mà ăn Cao lầu"
 
Cao Lau contributes to the unique culinary soul in Hoi An ancient town.  When traveling here, you must definitely enjoy this dish to understand the quintessential culinary culture of this city.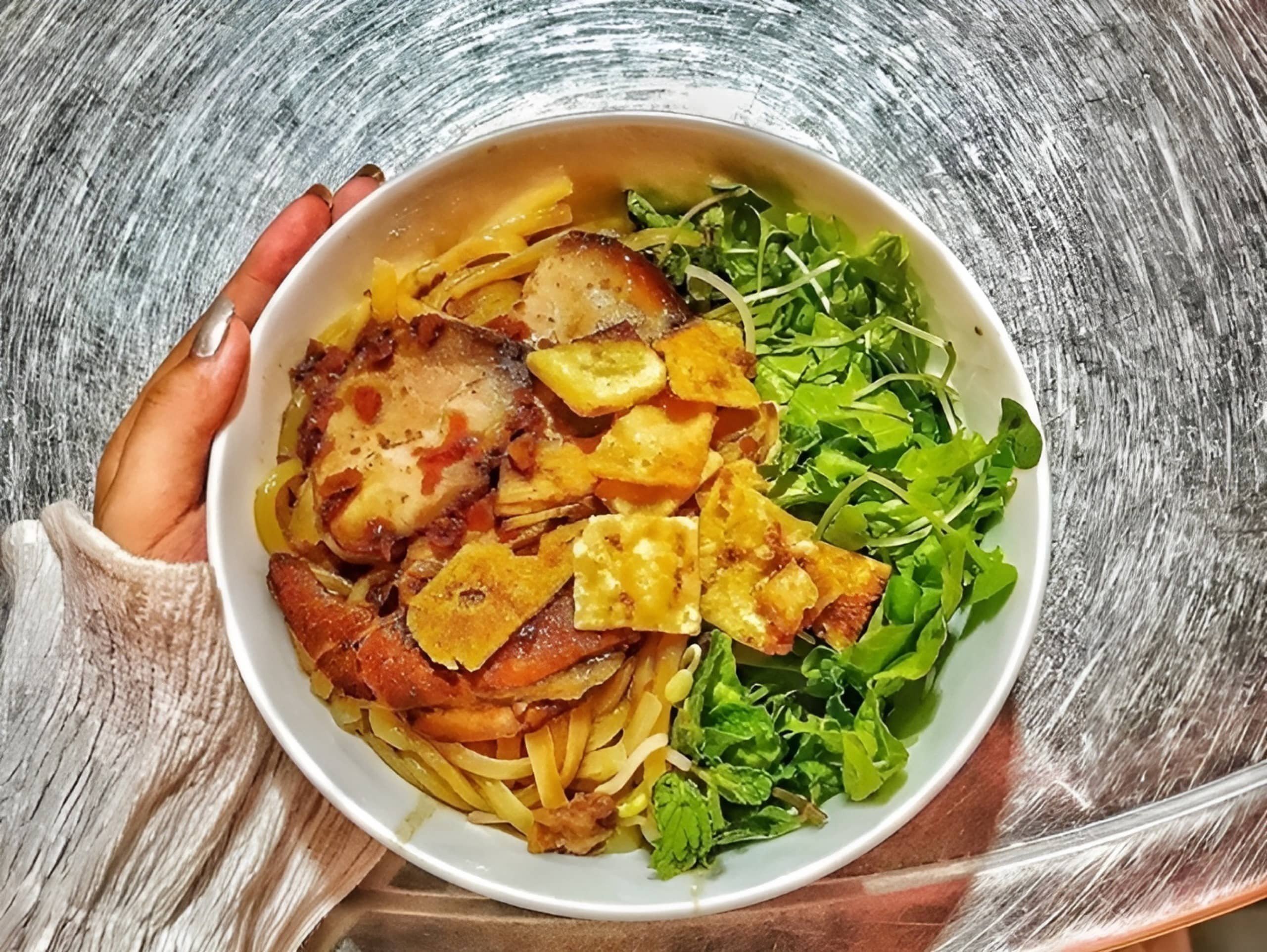 Besides Quang noodles, Banh Xeo (pancakes), Banh uot cuon thit (wet cakes wrapped in meat).., Cao Lau Hoi An is also a famous specialty in Quang. Although the dish is rustic, it is very elaborately processed to create the proper taste and rich aromatic flavor. Traveling to Hoi An without trying Cao Lau will be a pity!

Cao Lau Hoi An is a familiar dish from locals to serve millions of worldwide travelers. This dish appeared in the 17th century, when Hoi An was still the busiest port in Asia and the trade meeting of many countries, many Japanese and Chinese came to this land to trade and live. Since then, it has also turned up as a typical cuisine of this locality.

Cao Lau is a noodle dish served with char siu, shrimp, pork, egg, and a small amount of broth (cooked with pork bones). Char siu meat is thoroughly marinated and then boiled. Then the boiled water is also used as a side sauce.
So...Do you know how to enjoy it? 
Cao Lau must be savored in the heat with cucumber, star fruit, lettuce, cilantro, bitter vegetables, baby cabbage, banana cabbage, bean sprouts, and other herbs, but must be herbs grown from the famous Tra Que vegetable village in Hoi An, to be the right quality. Vegetables in Tra Que village are small, but the distinct aroma of each vegetable is unmistakable. When eating, Cao Lau gives the feeling of the noodles, full of sour, spicy, bitter, acrid, sweet taste and greaves melts in the mouth.
The blend of flavors makes everyone who ever enjoyed it unforgettable. That is also the reason why Cao Lau becomes the quintessential and typical food in Hoi An ancient town.
Posts same category