EVERYTHING YOU NEED ABOUT CHAM ISLAND (HOI AN)
10:20, 02 18 2020
   

 Cham Islands consists of eight small islands off the coast of Hoi An, one of which is a recognized UNESCO World Biosphere Reserve. Cu Lao Cham Marine Park attracts travellers looking to enjoy a day of scuba diving and snorkelling, while on Hon Lao Island you can find fishing villages and pristine beaches that are great for sunbathing and water sports. Homestays (mostly located along Bai Chong Beach) are the most popular accommodation option on Cham Islands, but there are also plenty of restaurants and dive centres that offer tent rentals for about VND 250,000 per night.



Link Cham island tour: 
http://tour.ztrip.vn/tours/cham-island-diving-tour.html
Best Time to Go 
The best time to visit Cham Islands is from March until September, due to the sunny weather and great water conditions. If you're planning to dive or snorkel during your visit, we highly recommend visiting between June and August. There are plenty of dive centres and tour companies offering day trips to Cu Lao Cham Marine Park, where you can find a variety of colourful corals and marine life.
The Cham Islands are inaccessible during the monsoon period, which takes place between October and February. The islands experience strong winds and waves that make traveling dangerous so there are no trips available at this time of the year.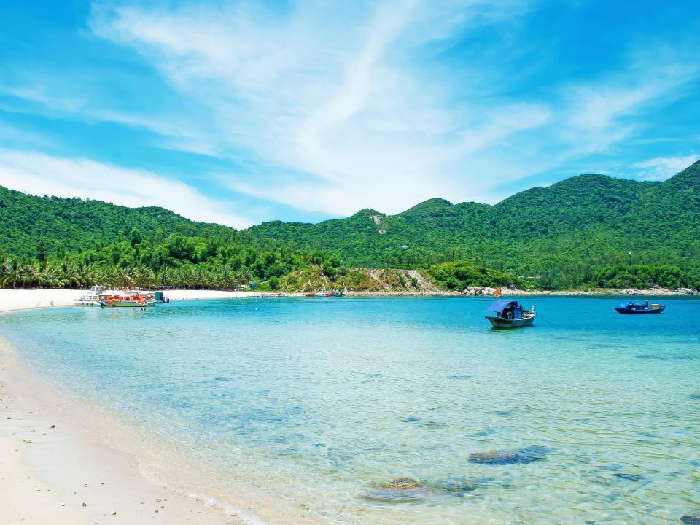 Getting to Cham Islands 
The islands are about 30 minutes from Chua Dai Beach via express boat, which costs about U$10 per person. There are also numerous tour companies in Hoi An and Da Nang that organise day trips to Cu Lao Lam Marine Park. These typically include hotel transfers, snorkelling equipment, lunch, and an English-speaking guide. If you're planning on staying on Hon Lao Island, there's a local boat that departs from Cua Dai Harbour every day at 08:30. We highly recommend getting there by 07:00 though, as locals also rely on this boat to get to the island. Tickets cost VND 100,000 for foreigners and you're required to fill out your name and nationality on a form upon boarding.
Getting around in Cham Islands 
If you're planning on staying on Hon Lao Island, do note that tourists aren't allowed to rent motorcycles here. Your best option is to hire a driver to take you around the island, which costs about VND 300,000 for two hours. There's only one road circling Hon Lao Island offering scenic views of the ocean and surrounding islets. The beaches are lined with plenty of local eateries, resorts, and souvenir shops within walking distance of each other, so getting around shouldn't be a problem.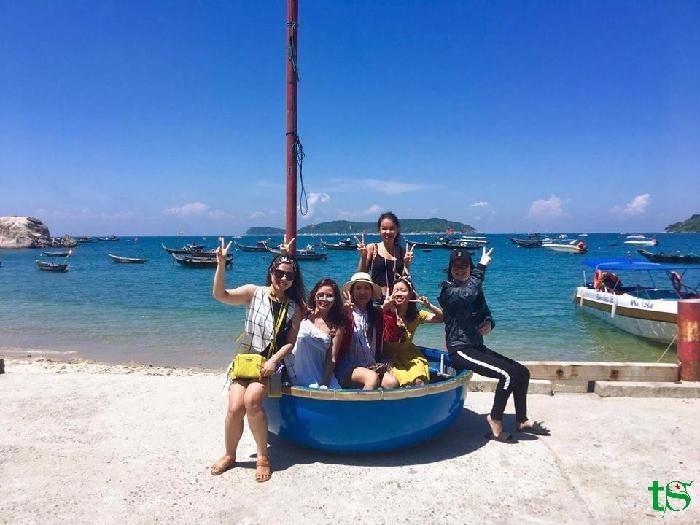 Things to Do in Cham Islands  
The most popular things to do on Cham Islands mostly centre around the beach, such as swimming, sunbathing, and enjoying water sports. The most popular beaches are situated on an islet called Hon Lao, these are Bai Cong Beach, Bai Ong Beach, Bai Bac Beach, and Bai Xep. Located 2 km south of the main jetty, Bai Cong mainly caters to tourists and here you can find a spacious beachfront bedecked with sunbeds and parasols. There's also plenty of shops that offer equipment rentals for kayaking, jet skiing, and snorkelling.
 

Travellers can also enjoy a day of diving at Cu Lao Cham Marine Park, especially if they're travelling to Cham Islands between June and August. Home to a thriving coral reef system and marine life, this marine park is a popular spot amongst diving enthusiasts. You can either join a day trip that's organised by tour companies in Hoi An or engage the services of a local diving centre on Hon Lao Island.
Cre: vietnam-guide
 
Posts same category