TOP FAMOUS DISHES IN DA LAT THAT YOU MUST TRY ONCE WHEN VISITING
08:52, 11 15 2023
TOP FAMOUS DISHES IN DA LAT THAT YOU MUST TRY ONCE WHEN VISITING
 
  Da Lat City is a beautiful and poetic destination, full of vitality and offering ideal locations for a vacation away from the hustle and bustle of the city. It is also famous for its diverse cuisine, which attracts tourists from all over the world. Join Truong Sa Tourist on a "Food tour" with the top delicious dishes in Da Lat that will make you eat and remember forever.
1. Da Lat grilled rice paper
 
If you are a fan of street food, don't miss Da Lat's grilled rice paper. This popular snack, often referred to as "Da Lat pizza," is made with a variety of ingredients, including dried shrimp, dried chicken, butter, sausage, onion fat, and more. The rice paper is grilled over charcoal until it becomes crispy, and just one bite will make you understand why it is so popular. Visiting any grilled rice paper shop will warm you up and satisfy your cravings during cold weather.
2. Da Lat grilled pork sausage

One dish that should not be missed on this list is Da Lat's grilled pork sausage rolls. Unlike grilled spring rolls from other regions, these rolls have a unique flavor that is sure to delight diners from the get-go. What sets this dish apart is its delicious and flavorful dipping sauce. Grilled pork sausage rolls are made from pureed pork that is seasoned with a blend of spices, onions, and garlic. Afterward, the spring rolls are wrapped around chopsticks or lemongrass sticks and grilled over charcoal, resulting in golden spring rolls that are served with a variety of herbs. This dish is sure to satisfy hunger and tantalize taste buds.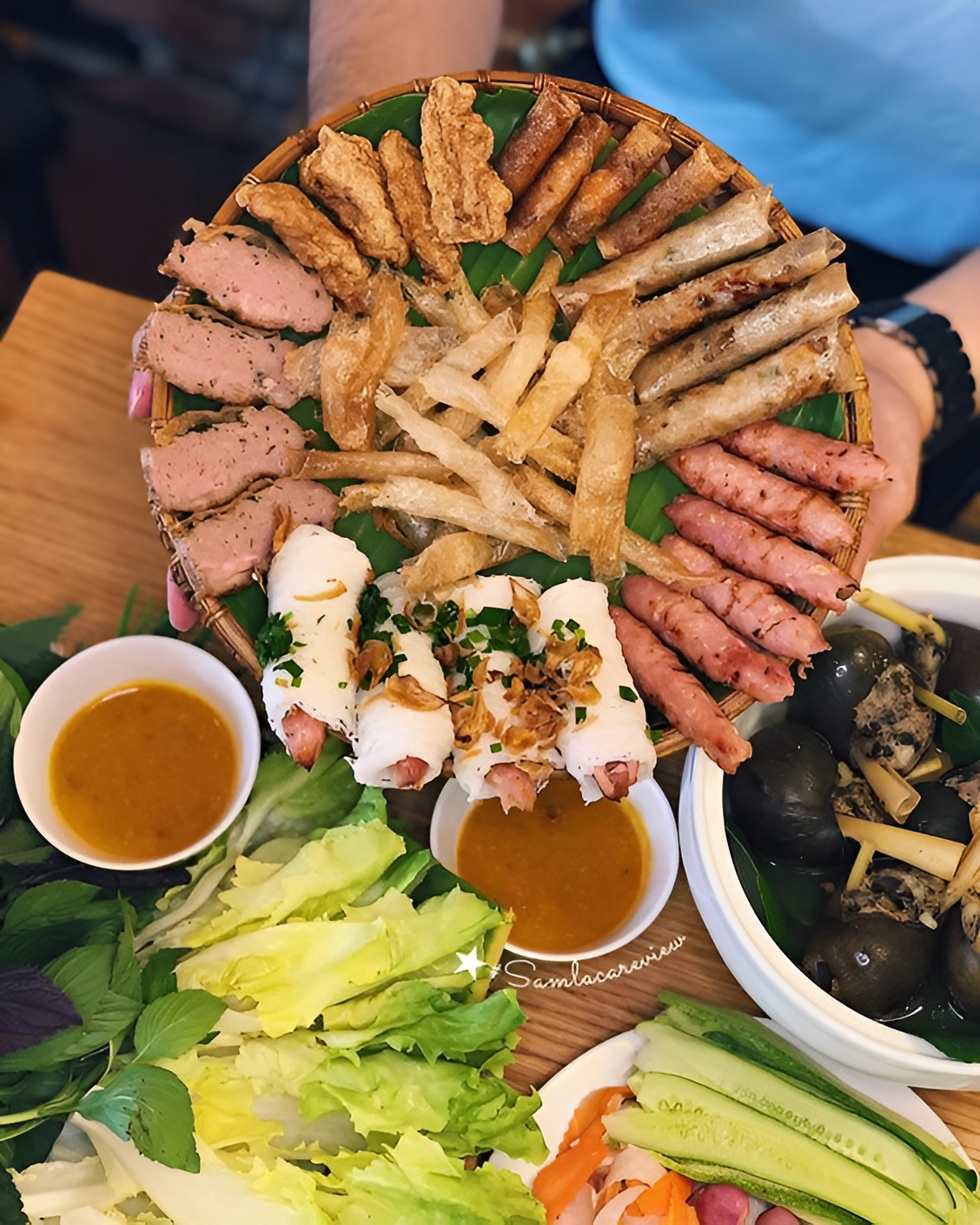 3. Grilled corn, grilled potatoes

If you're visiting Da Lat, then you must try the mouth-watering grilled corn and potatoes. Da Lat is super cold so grilled corn and baked potatoes are indispensable dishes here. In the evening, you'll notice many people gathering around the grilled corn and potato areas to warm themselves. It's a fascinating sight that should not be missed. Sipping on warm corn or grilled potatoes while walking around the streets at night will help you warm up and recharge your energy after a long day of exploring. Although grilled corn and potatoes are readily available in Da Lat, the most popular places to try them are the lakeside area and the night market. Give it a try, and I'm sure you won't be disappointed.
4. Dalat avocado ice cream

Da Lat is a paradise of fruits, especially avocados - one of the fruits considered a specialty of this flower city. The extremely famous dessert in Da Lat is avocado ice cream. Butter is inherently soft, fragrant, and sweet, but when made into ice cream, it becomes even more delicious and fatty. Cold avocado ice cream eaten with milk and peanuts will make you feel much more refreshed when enjoying Da Lat. Enjoying tongue-tingling cold avocado ice cream is an extremely enjoyable experience, remember to try it!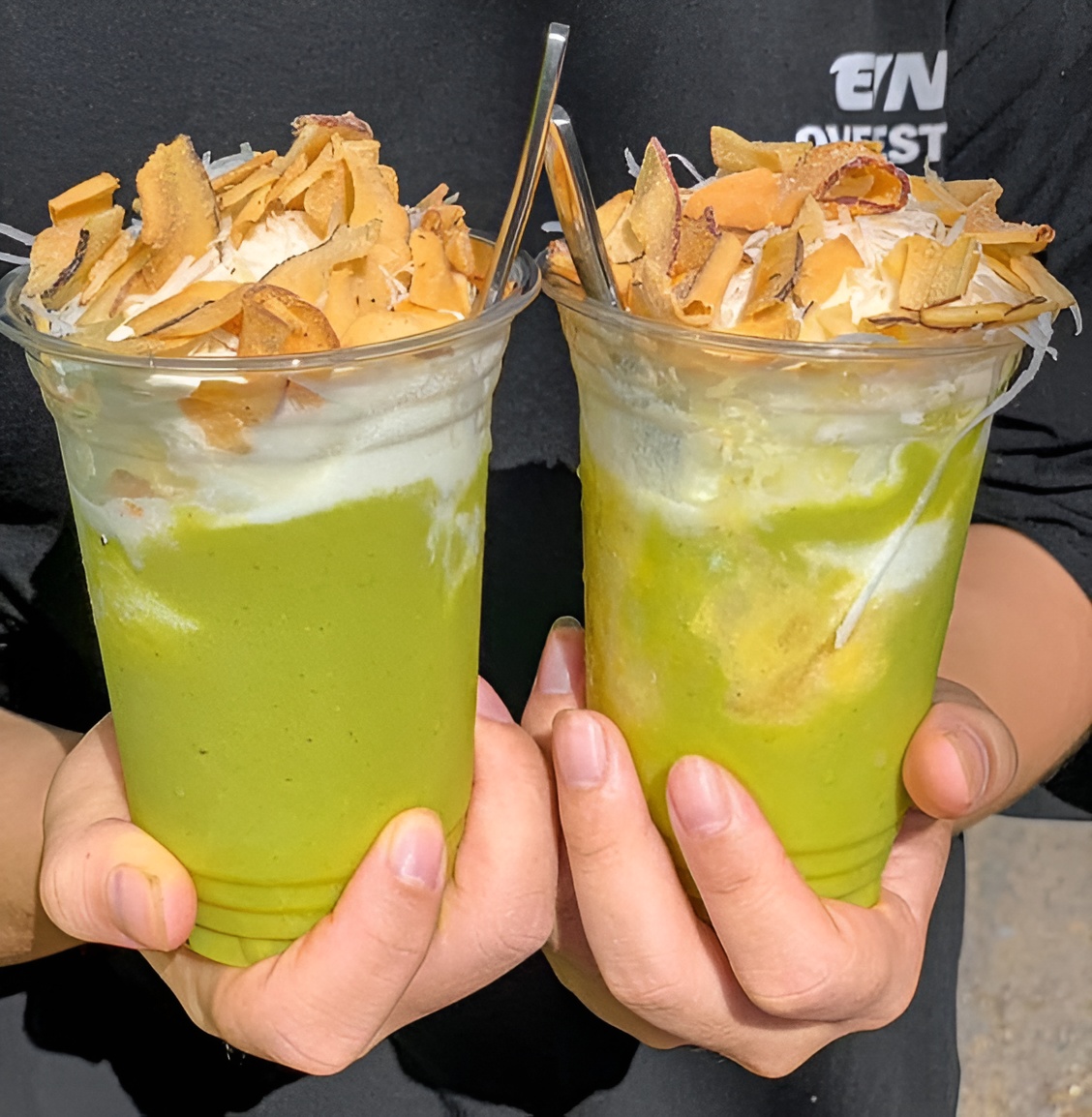 5. Skewers
 
Skewers are a must-try dish when it comes to Da Lat cuisine. It is an amazing experience to take a walk at night in Da Lat and then head to a skewer restaurant for dinner. The cold weather in Da Lat is not a problem when you sit next to the charcoal stove inhaling the delicious grill aroma and waiting for your hot skewers. There are plenty of options to choose from, such as grilled chicken, grilled quail, Betel leaf beef, betel leaves, fish balls, beef balls, tofu, grilled bean curd, and more. Simply place your order and wait for 5-10 minutes to enjoy the hot skewers.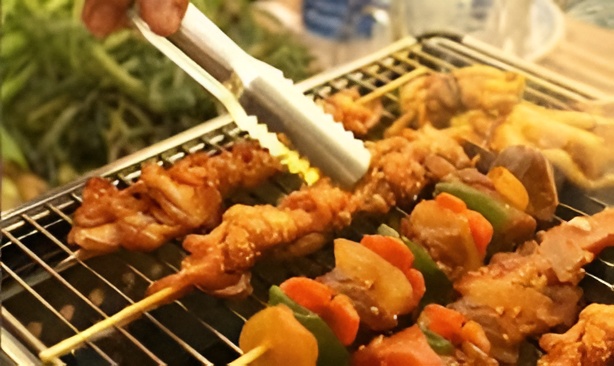 6. Pork meatball banh mi
 
The dish known as pork meatball banh mi, also called dipping bread or pan bread, is particularly famous in Da Lat. The pork meatballs in Da Lat have a unique and delicious taste compared to those in other regions. The meatballs are made from pureed lean meat, which gives them the perfect chewiness. The broth is prepared by simmering pork bones, which makes it sweet and flavorful. Adding some chopped green onion to the dish enhances its appeal even more. If you haven't tried this specialty while in Da Lat, you can't claim to have visited the place!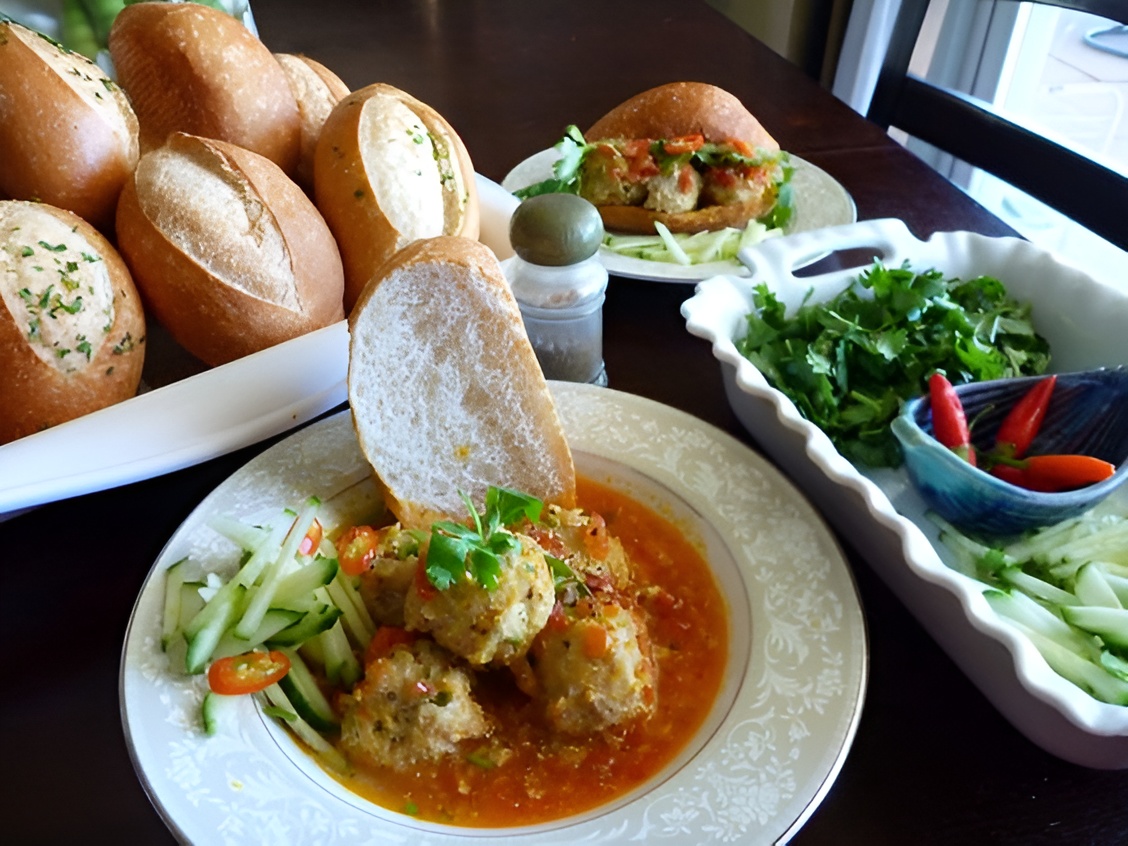 7. Dalat coffee

If you're a coffee enthusiast Da Lat will offer you the true taste of coffee on its cool and lush four-season plateau. Not only that, but you can also enjoy a wide range of coffee types, making it a true haven for coffee connoisseurs. Da Lat boasts many different coffee shops with stunning views that you can visit to indulge in a warm cup of aromatic coffee while admiring the scenery. Moreover, these cafes are uniquely decorated, providing you with a comfortable space to take photos and check-in.
 
Truong Sa Tourist has reviewed some of the special dishes in Da Lat. Did they make you excited about Da Lat? Don't wait any longer! Pack your backpack and join us on this journey. Truong Sa Tourist will do our best to keep you from getting bored by adding a few interesting places to your itinerary. If you intend to join this trip, please call us now!
Posts same category