VIETNAMESE CUISINE - What to eat when travelling Viet Nam
14:43, 11 25 2019
    One of the best way to discover a culture is start to with its cuisine and Vietnamese food is one of the most popular cuisines in the world not only the special flavors and tases: fresh, tasty, delicious but also the variety of ingredients and the combination of herbs, vegetable with rice, meat, seafood...  You can enjoy Vietnamese food not only at five-star hotel, high-ranking restaurants but also in street market, roadside eateries...



1. VIETNAMESE BAGUETTE SANDWICH -  "BANH MI" 


It is one of the most vibrant and delicious sandwiches in the world. A Vietnamese Baguette Sandwich is stuffed with various marinated vegetable, herbs, cucumber, grilled-meat or eggs, chicken,.. and piled high on a baguette, specially the main ingredients decide a Banh Mi good or not is pate and special sauce. 
Just a "lovely" price from 15.000 - 35.000 VND, you can enjoy a yummy Banh Mi.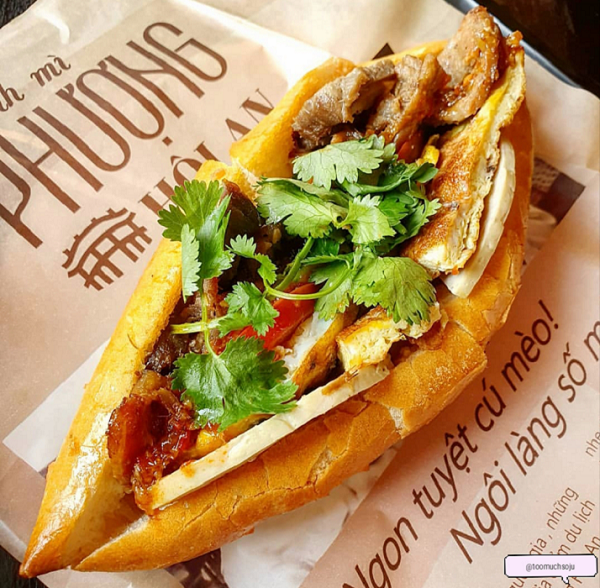 2. VIETNAMESE NOODLE SOUP - PHO:


You can see lots of Pho restaurants around the world. Let's try it now!
Pho consisting of fresh rice noodles, mixed beef leg bones, fresh vesgetables, herbs, .. you have a delicious bowl of Pho that comprising rice noodle in a flavorful soup with beaf slices, beef meatballs, beef flank and some kind of herbs such as: basil, mint, cilantro, onions..
3. VIETNAMESE PANCAKE - BANH XEO:


Banh xeo - also known as crispy Vietnamese pancake, crepe or sizzling cake - famous street food in Viet Nam. A good Banh xeo is a crispy crepe bulging with pork, shrimp, bean sprouts, plus the garnish of fresh herb, people like wrapping Banh Xeo with grilled sausage, vesgetables, herbs and special fish sauce.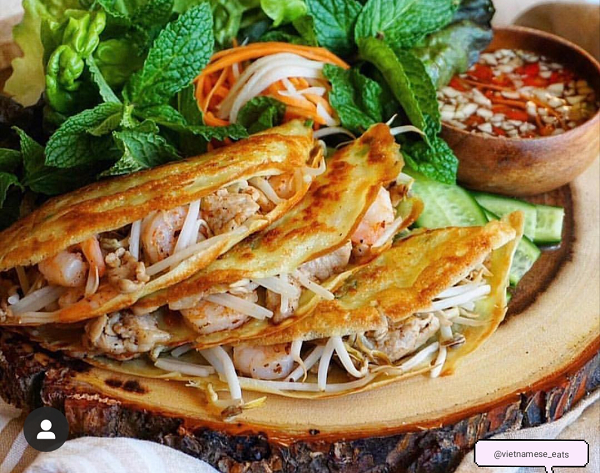 4. QUANG STYLE NOODLE - MY QUANG
This is the popular country dish in Quang Nam and Hoi An from rice yellow or white noodle mixed with shrimp, pork, beef, chicken, vegetables, chilly and topped with grilled rice paper, spices.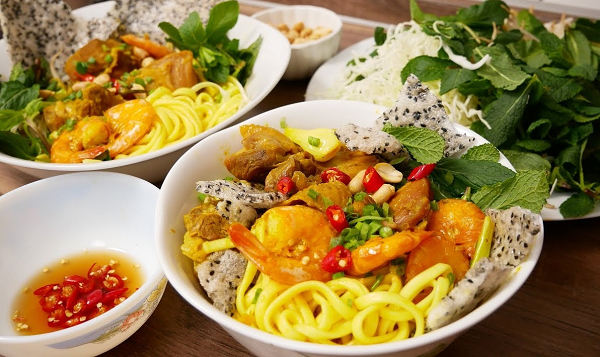 5. FRIED SPRING ROLLS - CHA GIO
Vietnamese Fried Spring Rolls or Nem Ran or Cha Gio can be served all year around, and present in almost every  menu of Vietnamese restaurants. Ingredients used in Cha Gio are different depending each local but usually these rolls have lean minced pork or unshelled shrimp, wood ear mushroom, dried onion, duck/ chicken eggs, pepper, salt,... and all ingredients are mixed, then rolled with rice paper and deep-fried. 


6. VIETNAMESE RICE DISHES - COM VIET
In Vietnam, rice is an intergral part of life. Rice is not simply considered a dish but the soul of a meal. Depending on certain regions, Vietnamese people have different cooking method and variety of rice dishes: chiken rice in Hoi An, baby clam rice in Hue, Sai Gon broken rice, Ben Tre coconut rice, lam/bamboo rice in the mountainous province of Viet Nam,.... each of them has very own alluring characteristic, which might make you can not help but eat more. 
7. VIETNAMESE TRADITIONAL CAKES - BANH VIET
Unlike Western countries where cake is often served dessert, Vietnamese cake in most cases are considered main dish.The enormous range of Vietnamese cakes is a real feast of colors to eyes and taste to tongue. From regions to regions, cities to cities, cakes appear everywhere, from sweet flavors to salt one.
8. KEBAB RICE NOODLES - BUN CHA
Kebab rice noodles also known as Bun Cha, often has two types, one of which is meatball and the other is meat chopped in pieces. The meat made from pork and grilled, then served with the broth (dipping sauces). The highlight of this dish is the broth, the cook mixed fish sauce, vinegar, sugar together. And we have to enjoy it with vegetables, rice noodles and herbs.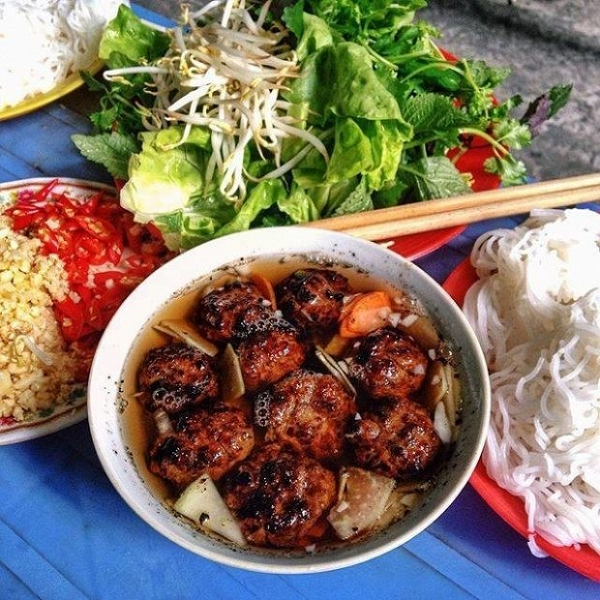 9. SUGARCANE PRAWN - CHAO TOM
Shrimp on sugarcane stick is a popular appetizer item in any Vietnamese restaurants. They're easy, elegant and so delicious!
Savory shrimp paste wrapped around a sugarcane stick, then quickly fried to finish. Then serve alone as finger food or as a wrap with rice paper, letture, herbs, and dipping sauce.
10. VIETNAMESE SWEET SOUP - CHE


Vietnamese people love to eat sweet things so that Vietnam has many sweet soups which are served as desserts. It tends to incorporate fruit, vegetables, beans, seeds, glutinous rice and tapioca powder, and is often topped with coconut milk.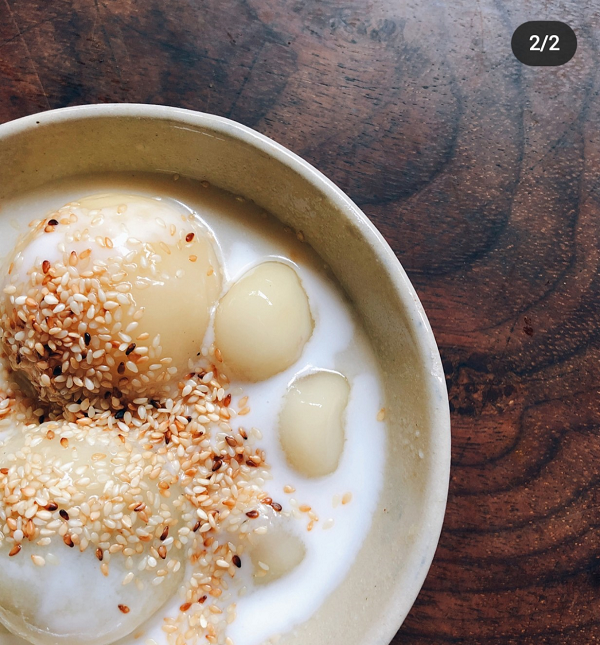 Posts same category