WHAT SHOULD SEE IN BA NA HILLS
09:51, 11 17 2023
WHAT SHOULD SEE IN BA NA HILLS
 
Ba Na hills has long been an extremely famous tourist destination, attracting millions of domestic and foreign tourists. So what is unique about Ba Na hills that attracts so many visitors? Let's explore with Truong Sa tourist now?
Ba Na Hills is in Hoa Vang district, located about 25km southwest of Da Nang center, located on the top of Mount Chua - the highest mountain of the Truong Son range, at an altitude of 1487m above sea level, so the climate here is very cool,chilly at only about 20-22 degrees celsius.
To get here, visitors will go through a 5.8km long cable car system - one of the longest cable car systems in the world. On the way you will admire the majestic landscape of Chua Mountain and the green valley of Hoa Vang district.
TOP PLACES TO VISIT IN BA NA HILLS
 
1. Golden Bridge
 
This is an extremely famous architectural masterpiece that has been voted by Times magazine as the Top 10 most attractive destinations on the planet in 2018, with an extremely impressive design like a golden silk strip drawn from the heart of the mountain,lifted by giant hands. The unique design of the bridge blending with the cool green forest and the mist of God's mountain top will definitely captivate your eyes. And it's even more wonderful when standing on the bridge see the beautiful city of Da Nang and take photos.
 
2. French Village
Built in a 20th century European style with unique architectural works such as a series of castles, St Denis Cathedral, Brittany, the small village of Apremont sur Allier, squares, hotels, and villages. ,town... You will experience a classic and romantic miniature France. In addition, you can also experience many modern amenities such as: closed swimming pool, high-class spa system, conference room, shopping area, cafe bar, four-minute entertainment program for children and adults…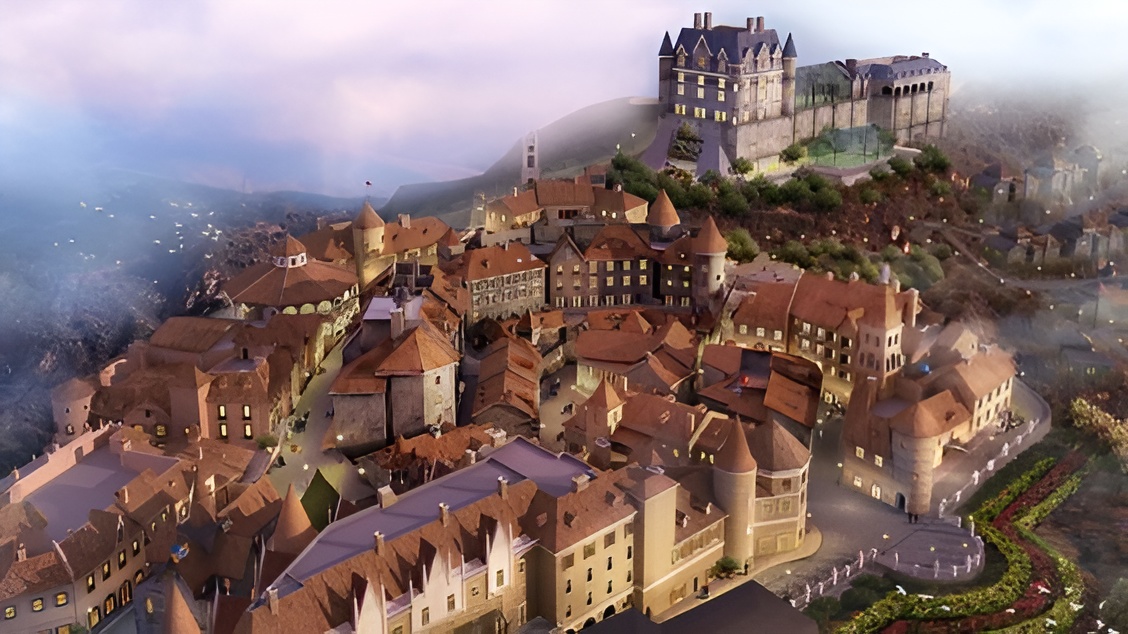 3. Fantasy Park
 
Fantasy Park is Vietnam's largest and only indoor amusement park. This is a majestic and extremely modern amusement park with hundreds of attractive games for all ages. From common games to adventure games for those who love thrills like the free fall tower,electric car crash, Skiver pilot... You can also experience watching movies at high quality 3D, 4D, 5D cinemas here.
4. Debay wine cellar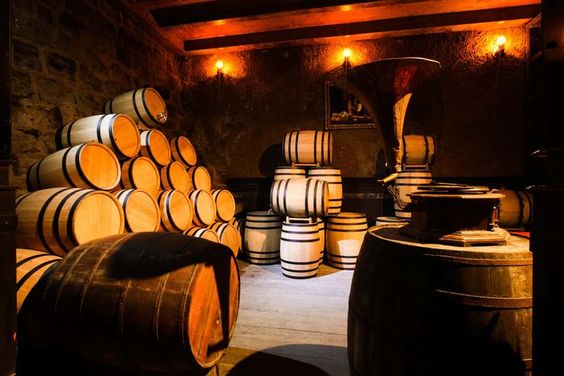 This project was built by France in 1923, with a width of 2m and a length of 100m, built from mountain stone and mortar and always has an ideal temperature of 16 - 20 degrees Celsius to preserve many types of Friench wine. Debay currently has 14 wine niches. There are many types of wine brought from France and many other precious wines. So when you come here, don't miss the opportunity to enjoy the taste of the wines. In addition, you Don't forget to dress up to take extremely luxurious photos at this wine cellar.
5. Le Jardin D'Amour flower garden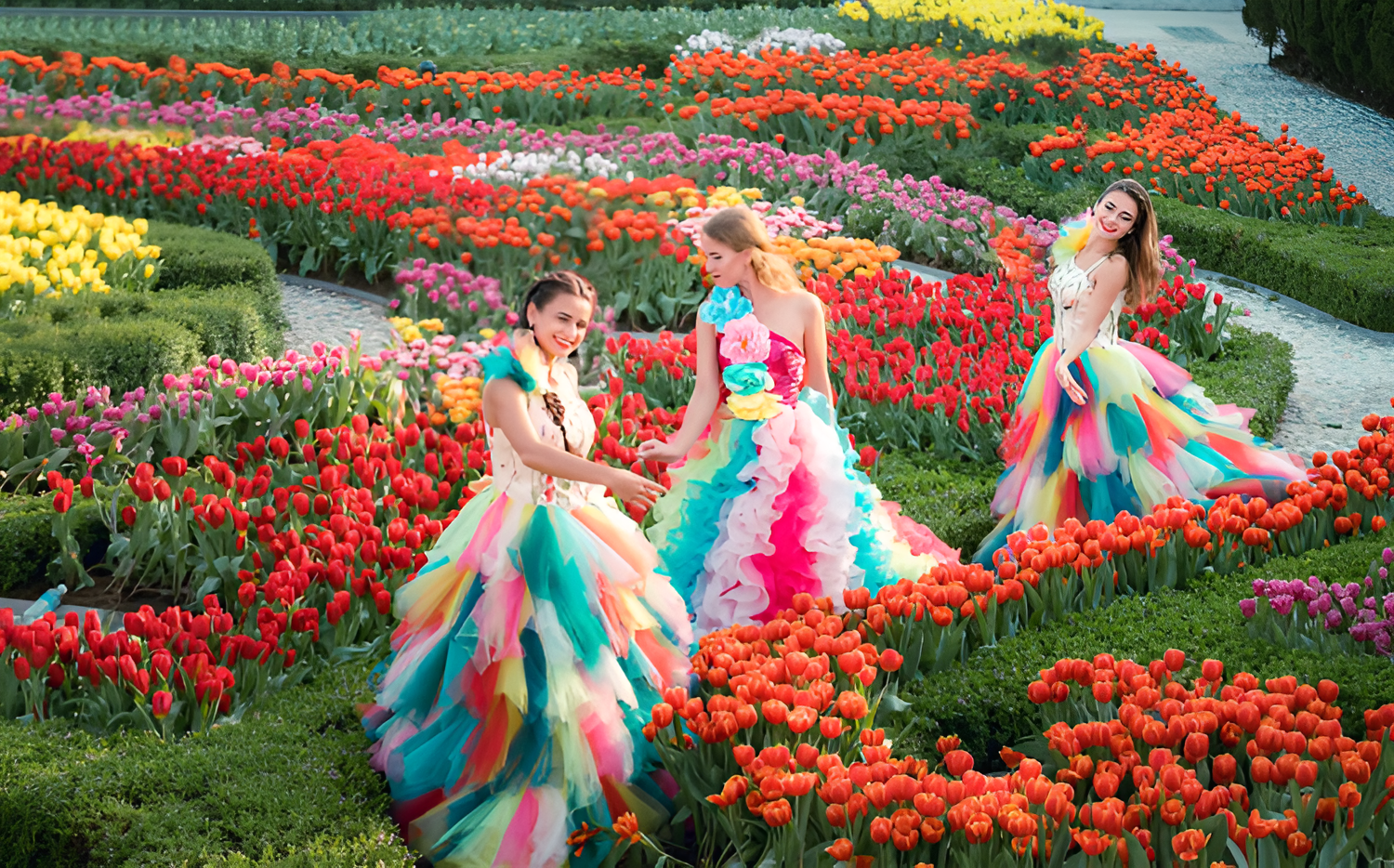 With a huge area of 8,206 square meters divided into 9 small gardens with different unique architecture and nearly 1,000 species of flowers, creating a very eye-catching and romantic scene. For those who love flowers and are passionate about photography, you definitely cannot miss this place.

6.Wax museum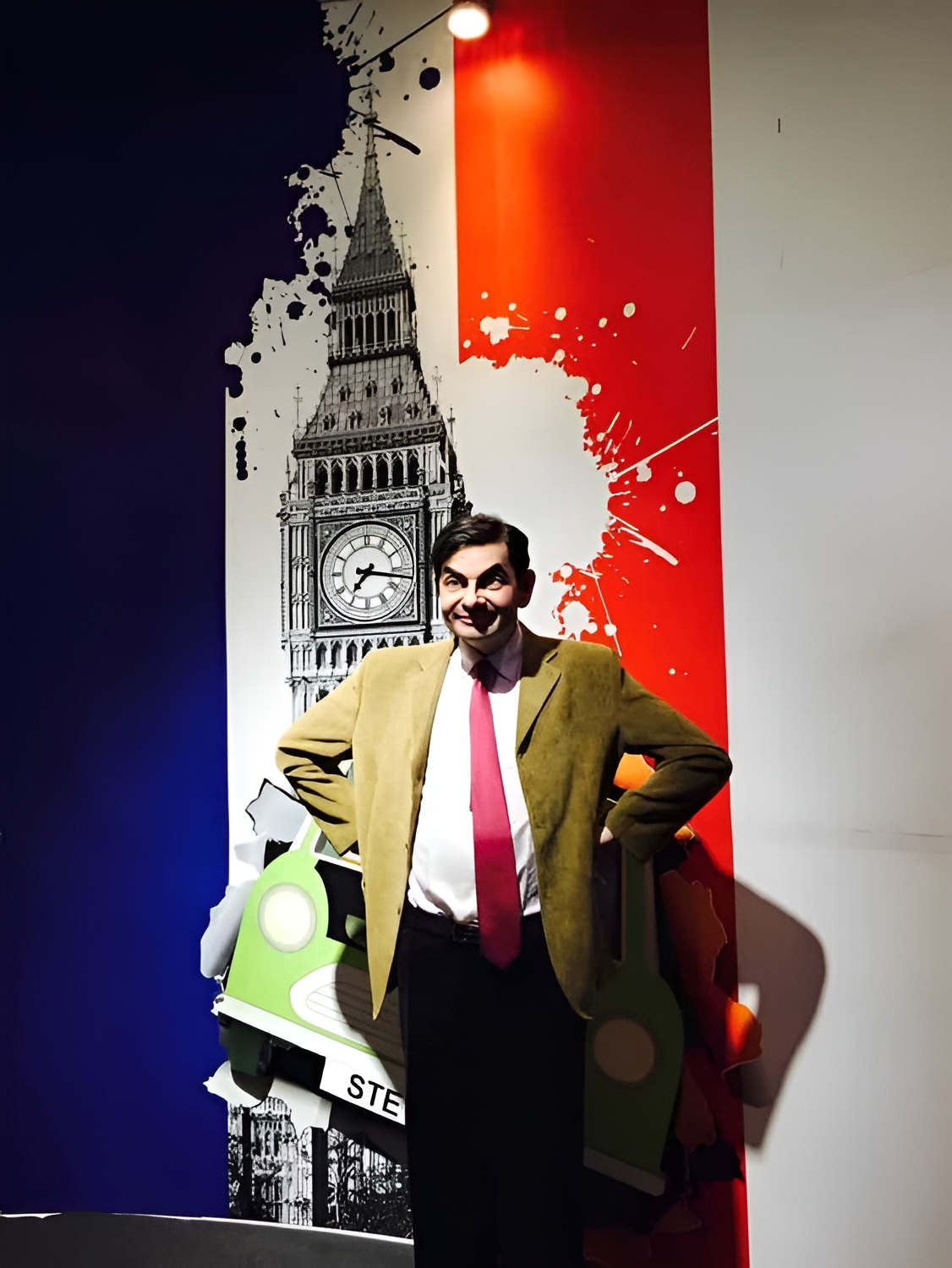 This museum is Vietnam's first wax statue display area. With many replicas of famous figures in the world such as President Barack Obama, Taylor Swith, Mr Bin, Lionel Messi,... Visit here You will have to admire the artisans because of the meticulousness and lifelikeness of these statues.
7. Linh Ung Pagoda
 
Linh Ung Pagoda has an altitude of 1500m and has become a famous spiritual tourism that tourists should not miss. There is a statue of Shakyamuni Buddha 27m high, 14m high at the knee, carved in a meditative sitting position on a lotus. 6m high. This is considered one of the largest meditating Buddha statues in Southeast Asia.
Posts same category